Rebuild Your Relationship with Food
The Healthy Dancer® Elite Coaching Program
Build supportive habits that fuel your performance while healing your relationship with both food and body. This program begins with a 6-month commitment that provides a tailored approach to meet your needs.
---
Have You Ever Thought:
I'm tired of having to "watch" myself around food.
I'm sick of counting calories.
I'm confused about what's healthy versus unhealthy.
I feel uncomfortable in my body and I'm scared of weight gain.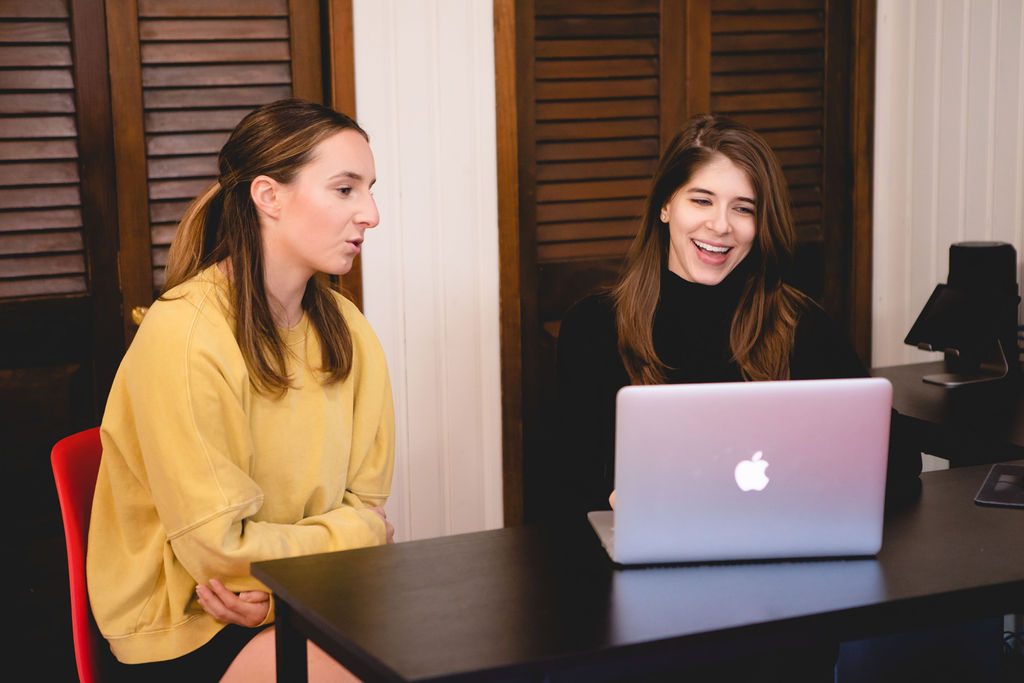 Rachel has dedicated her career to coaching, supervising, and teaching in the field of weight management and disordered eating behaviors. As a licensed Registered Dietitian Nutritionist with advanced certifications and Certified Counselor of Intuitive Eating, Rachel's passion is to detangle the deep-rooted myths of diet culture. Rachel helps her clients heal their relationship with food, exercise, and their bodies.
---
Dancers work with me to gain: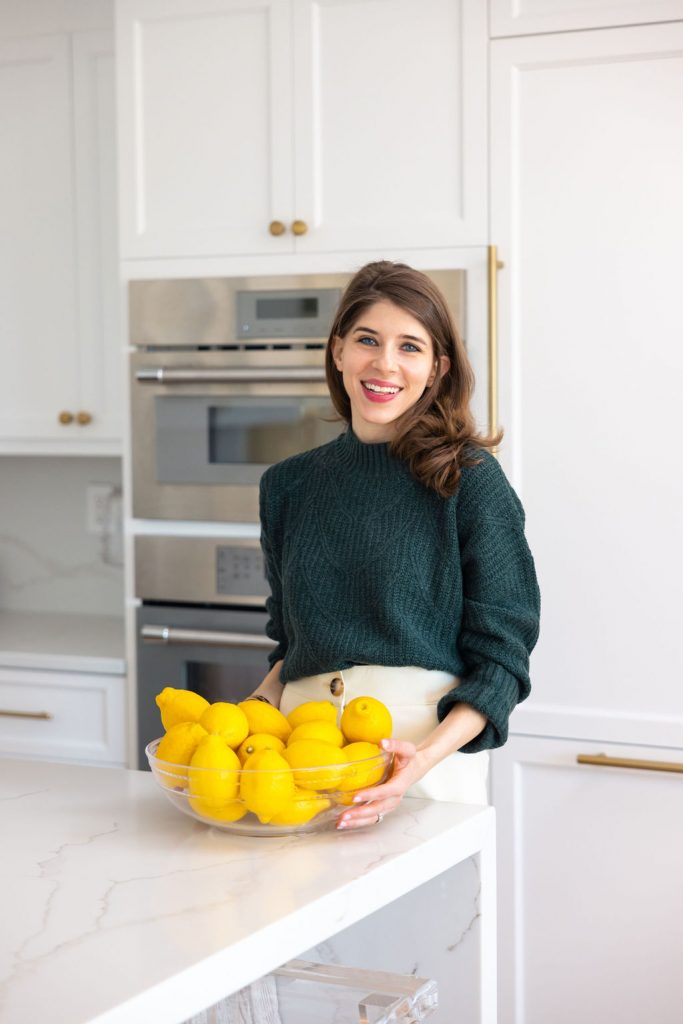 ✓ Supportive and practical nutrition recommendations.
✓ Personalized meal guidance tailored for individual goals.
✓ Insight into performance needs and dancer nutrition.
✓ Access to The Healthy Dancer® exclusive online membership.
✓ Ongoing email support.
✓ Real-time feedback using journaling and accountability activities.
✓ Clarity within an over-abundant landscape of food and nutrition information.
✓ Confidence in their body image and body attunement.
---
What's Included in The Program?
The Healthy Dancer®
6-to-24+ month certified nutrition education presented through virtual instruction. The Healthy Dancer® utilizes a holistic and non-prescriptive approach to integrate the principles of performance nutrition and Intuitive Eating. This platform is the only board-certified program designed for professional dancers, aspiring professional dancers, dance parents, and dance educators. Dancers dive into Rachel's proven framework with over 350 pages of content. To learn more, click here.
Initial Session
When we first meet, we'll dive into your relationship with food using your past and current eating behaviors, your movement routine, and more. Rachel will evaluate your medical history as well as review your lifestyle needs. Rachel will work with you to establish short-term and long-term nutritional goals, whether weight and/or performance-related.
Follow-up Sessions
Each follow-up digs deeper into behavioral change with continuous nutrition education and strategies to cope with any barriers you may face. You will leave each session with a personalized plan, including practical information such as meal plans and weekly care plans. All clients receive continued access and support through Rachel's virtual nutrition training program.
Accountability Activities & Journals
Together we review your weekly journals to discuss potential wins and obstacles that might arise.
Unlimited Support
While working together, you have access to unlimited support and guidance for any questions or concerns. Realize that we are in this together! You are not alone. I support you throughout this process and therefore you can contact me between sessions.
Ongoing Follow Up
Upon program completion, follow-ups are offered through packaged rates. Weekly, bimonthly, or monthly follow-ups are recommended depending on your individual progress to provide continuous communication, support, and guidance.
---
This program is for you if you:
✓ Want to build sustainable eating habits.
✓ Are ready to respect and nourish your body.
✓ Are looking to energize your performance.
✓ Want to finally enjoy your favorite foods without guilt.
✓ Want to stop the obsessive thinking around food.
This program is NOT for you if you:
✗ Not ready for a 6-month minimum commitment.
✗ Are not looking to make lifelong transformations in your food choices or body image.
✗ Are not a dancer, former dancer, dance parent, or dance educator.
---
Not sure where to begin?
Apply for Elite coaching.
FAQs
Coaching
Why should I consider a holistic approach to nutrition for dancers?
A holistic approach to nutrition for dancers is a topic that I've been asked a lot about recently. Your relationship with food doesn't have to be obsessive or compulsive. Dancers can learn how to utilize food as a tool that supports their whole selves: mind, body, and soul. Dancers will discover how to utilize food as a tool to support performance and health. An integrative approach that balances intuitive eating with performance nutrition enables dancers to heal their relationships with both food and body.
Why work with a Registered Dietitian Nutritionist?
Did you know that dancers are three times more likely to struggle with an eating disorder when compared to the general population? Because of the vulnerable nature of dancers to perfectionism, disordered eating, and eating disorders, it's critical that dancers, dance educators, and dance parents rely on sound sources for nutrition-, weight- and lifestyle-related education. Seeking support from a credentialed Registered Dietitian Nutritionist (RD or RDN) or Licensed Dietitian Nutritionist (LD or LDN) is recommended. Dietitians are required to not only complete rigorous training (a minimum of 6 years), but also, dietitians must complete continuing education throughout their professional practice. Such training sets dietitians apart from certified health coaches. In fact, unless one holds licensure as a dietitian, it is outside of their scope of practice to prescribe food and nutrition plans, offer nutrition interventions, or conduct nutrition-focused assessments. To learn more, click here.
I'm an athlete, but not a dancer. Can you still help me?
Yes. As a Board Certified Specialist in Sports Dietetics (CSSD), Rachel focuses on the daily nutrition needed for performance and health, providing practical recommendations and serving as a nutrition resource for students, professionals, teachers, and parents. With her extensive background in nutrition, exercise, and behavior modification, Rachel will help you successfully obtain the goals and results that you seek.
I'm not a dancer nor an athlete. Can you still help me?
At this time, Rachel's services are exclusive to dancers. This includes professional, pre-professional, and recreational levels. If you do not fall into any of these categories, Rachel can refer you to a Registered Dietitian Nutritionist who can help.
I don't have a diagnosed eating disorder, but my relationship with food may be impaired. Can you help me?
Given the severity of today's diet culture, disordered eating habits are amongst us all. If you're curious about your relationship with food; take my quiz. Let's focus on rebuilding your relationship with food.
Do you accept insurance?
TTP Nutrition does not currently bill to insurers but can provide you with the appropriate information needed for potential reimbursement. If you would like to assess your out-of-network benefits prior to signing up, contact Rachel to request the information needed.
Do you accept credit cards?
Definitely! TTP Nutrition accepts most major credit cards for out-of-pocket fees and insurance copays. Please contact us for further details about pricing and payment options.
I am not from your area, can you still help me?
Absolutely! Rachel offers phone, email, and virtual services for those unable to meet in person.