Fuel Your Fitness
Maximize Your Meals | Optimize Your Performance
Nutrition is key for performance and health. A well-planned diet helps to strengthen muscles and improve endurance. Whether you're a recreational exerciser or a professional trainer, Fuel Your Fitness helps to maximize your workouts. This ebook provides a framework for a supportive lifestyle. Learn how to supply and optimize your calories to fuel movement, support endurance, and build strength.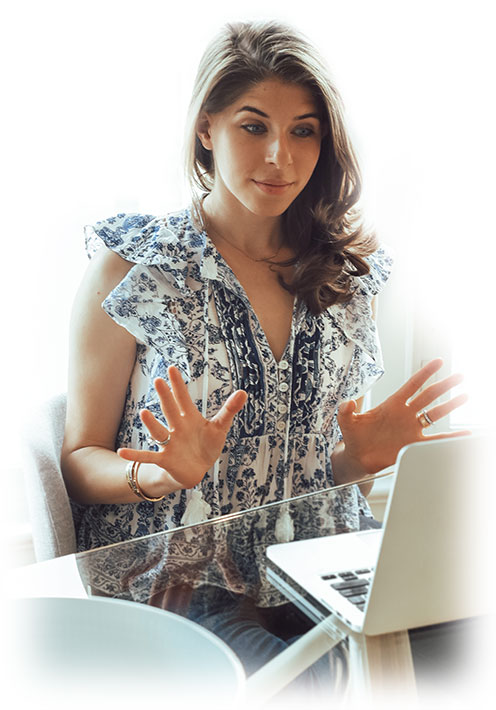 WITH THIS Ebook, YOU WILL LEARN HOW TO:
Regain CONTROL over your health
Feel AMAZING in your body
Feel STRONG in classes
REBUILD your relationship with food
REBUILD your relationship with yourself
Enjoy a SUSTAINABLE lifestyle
Have a SUCCESSFUL career
What Clients are Saying: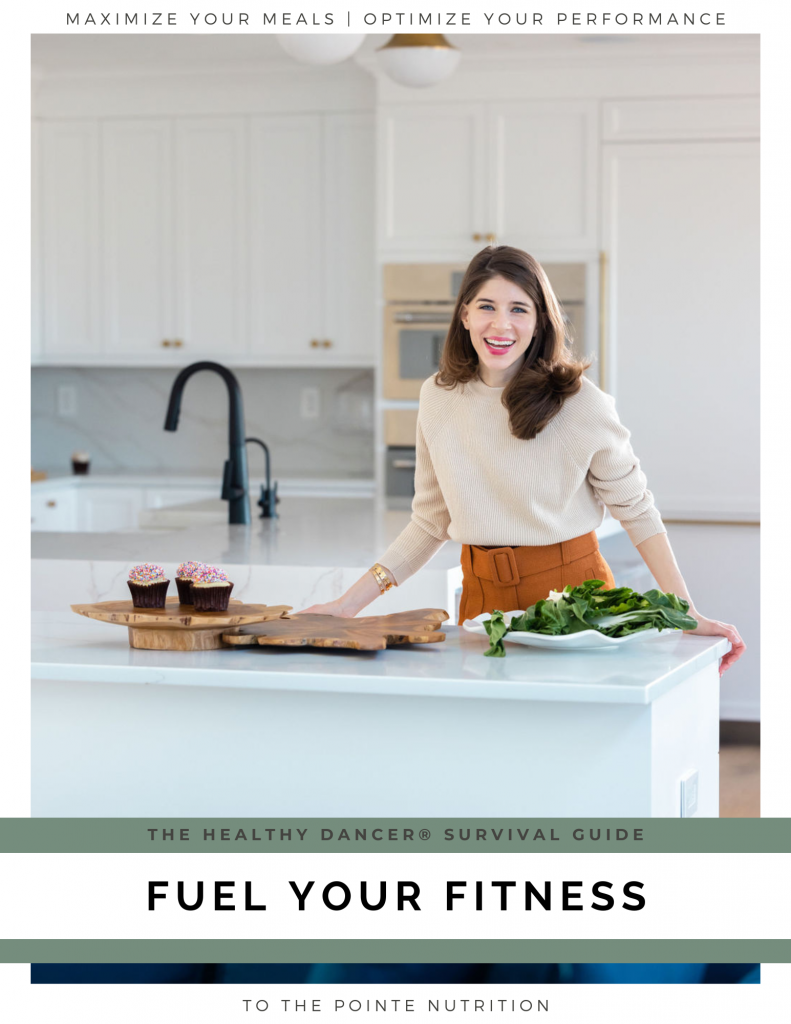 HERE'S WHAT YOU GET:
✓ 55+ pages of downloadable content.
✓ Weekly journal activities to hold you accountable.
✓ Meal guidance with accompanying grocery lists.
✓ Meal planning and meal prep guidance.
✓ Recipe builders.
✓ Unlimited Email Support.
✓ Elite private coaching add-on is available.
---
Who Is This Resource For?
Movement Lovers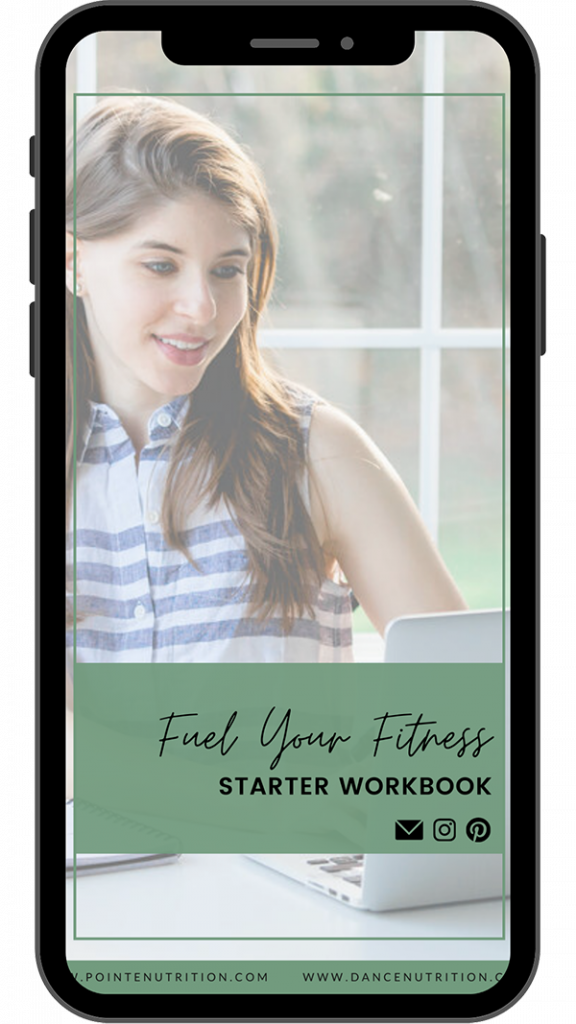 Are you struggling to feel energized for your workouts? Whether you're heading to your next gym session, barre class, or pilates workout, this course will give you insight into how to optimize your nutrition to match your workouts.
Fitness Professionals, Trainers, & Educators
Broaden your knowledge about nutrition. Help your students and clients complement their workouts with the motivational tools needed for a sustainable lifestyle. 
Movement Dreamers Ready for a Lifestyle Tuneup
Don't have time to hit the gym? Despite a lower activity level, you too can benefit from a nutrition knowledge base.
Not sure where to begin?
Apply for nutrition coaching.
FAQs
Courses
How much does this cost?
The Healthy Dancer® is a membership program and can be billed monthly or annually. For prices,
click here
. One-on-one coaching sessions are an add-on item to the membership with various packages offered. To learn more,
Why should I consider a holistic approach to nutrition for dancers?
A holistic approach to nutrition for dancers is a topic that I've been asked a lot about recently. Your relationship with food doesn't have to be obsessive or compulsive. Dancers can learn how to utilize food as a tool that supports their whole selves: mind, body, and soul. Dancers will discover how to utilize food as a tool to support performance and health. An integrative approach that balances intuitive eating with performance nutrition enables dancers to heal their relationships with both food and body.
Why work with a Registered Dietitian Nutritionist?
Did you know that dancers are three times more likely to struggle with an eating disorder when compared to the general population? Because of the vulnerable nature of dancers to perfectionism, disordered eating, and eating disorders, it's critical that dancers, dance educators, and dance parents rely on sound sources for nutrition-, weight- and lifestyle-related education. Seeking support from a credentialed Registered Dietitian Nutritionist (RD or RDN) or Licensed Dietitian Nutritionist (LD or LDN) is recommended. Furthermore, cultivating a supportive interdisciplinary team is essential to a dancer's well-being.
What age is this course designed for?
This course is aimed for ages 12 and up. It is recommended, but not required, that students between the ages of 12 and 17 complete the course with a parent or legal guardian.
When does the course start and finish?
The course starts now and ends when you decide. After signing up, you will have access to ALL course materials for a full year. This includes all continuous updates and additions! This is a self-paced course – you decide when you start and when you finish. Weekly modules are paced each week, but if you need a break, no problem! You can come back to your modules when you're ready throughout the year's access!
How long do I have access to the course?
You have unlimited access to this course for a full year after you sign up. Better yet? You can access this course across any and all devices you own!
What format is the course in?
This course offers a mix of video, audio, and instructional content with weekly activities to help you implement all of the concepts.
I've never done an online program before, how does it work?
It's easy! From this page, you will be directed to a secondary site for payment options. Once you submit your payment you'll receive a welcome email detailing how to access the course. From there, you'll have complete access! If you sign up for the Elite program, I'll be in touch within 24-48 hours to let you know how to schedule your one –on–one coaching sessions.
Are refunds available if I'm not happy with the course?
Your satisfaction is guaranteed and I am confident in the information that is delivered. Due to the nature of the course, I cannot guarantee a refund. However, I don't want you to be unhappy. If after 3 days of purchase you're not thrilled, I'd like to further discuss the reason for your concern. You'll have show me proof that you've implemented the first lesson, and explain in-depth why it did not prove useful to you.
What is the difference between a Registered Dietitian Nutritionist and a certified health coach?
Anyone can call themself a "Nutritionist," but a "Registered Dietitian" or a "Registered Dietitian Nutritionist" is a licensed practitioner and nutrition expert. Certified health coaches are not licensed to provide nutrition counseling to dance populations. As a Board Certified Specialist in Sports Dietetics (CSSD) and Certified Counselor of Intuitive Eating, Rachel provides board-certified expertise to enhance the performance of competitive, pre-professional, and professional dancers while maintaining professional competency and skills required for practice.
I am super busy. How long will this course take each week?
I get it! We are a generation of multitaskers. The purpose of this course is to help you manage your goals even with a busy schedule. If you're utilizing all available resources each week, this should take no more than 30-minutes per week.  Still overwhelmed? Think about this: the more knowledge you have about navigating a supportive lifestyle, the more time you'll have to enjoy and stay focused on your performance.